Last rev to Necrology for Class of '52: May 22, 2023
Last rev to Necrology for Class of '53: Sept 22, 2021

The Facebook group We Were Burghers hosted an
All Burgh Schools Reunion clam steam on Sat, Aug 18, 2018
at the Veterans of Lansingbugh pavilion. Proceeds from book sales, 50/50, etc.,
went to the Lansingburgh Boys & Girls Club and the Lansingburgh Historical Society.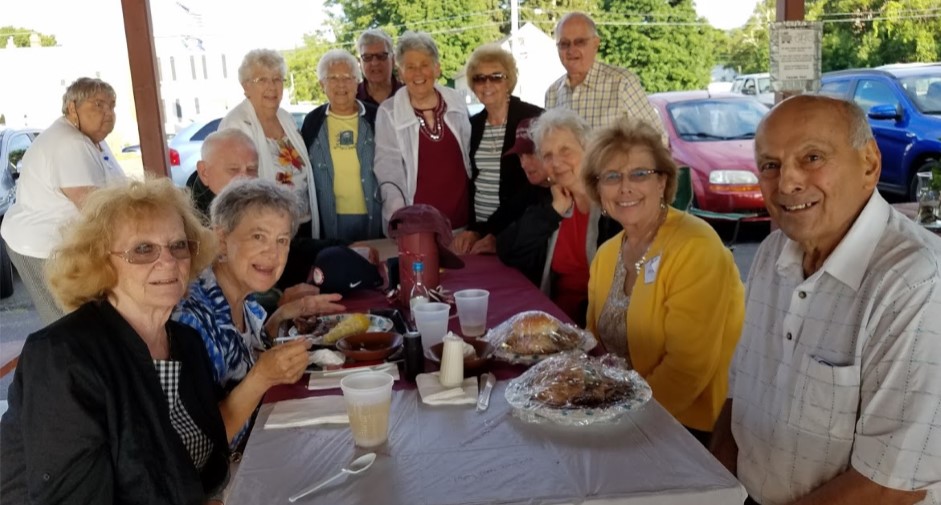 Seated around the table, from the left: Mary Neal Damiano 53, Norma Doin Burt 53, Don Fanning 53,
Bob Hume 50, Carol Stinson Hume 53, Barbara Keary Nicholas 53, Nick Nicholas 52.
Standing: Leola Fanning, Elinor Cone Gardner 53, Jean Brownell Campbell 52, Jerry Gordon,
Maryanne Addeo Gordon 53, Dodie Christiansen Byrne 53, Jack Byrne.
Not shown: John Coleman 53 and Barbara Broadbent Coleman 52.
For any questions or comments about this web site or its contents,
e-mail the web master.